Upgrade your homemade pizzas with tried-and-true aromatic herbs such as the peppery hit of basil and the Italian go-to, oregano. It's warm, slightly bitter taste adds a delicious dimension to every bite on pizza night. Remember to prep the dough a day before so it can sit overnight. Then you'll be certain to have a good pie that pays homage to its country of origin. Sticking with tradition, add some raw rocket (aka arugula) to your creation just after baking for a boost of that earthy, nutty taste.
Servings: Four 9" pizza doughs
Ingredients:
PIZZA DOUGH:
1 c. warm water

2 tsp. active dry yeast

2 tsp. honey

1/2 c. extra-virgin olive oil

3 1/2 c. all-purpose flour

1 pinch kosher salt
TOMATO SAUCE:
1/4 c. extra-virgin olive oil
1 small finely chopped onion
6 cloves minced garlic
1/2 tsp. crushed red pepper flakes
1 tbsp. chopped fresh thyme
1 tbsp. brown sugar
12 oz. stewed tomatoes
1 tbsp. dried oregano
1 tbsp. chopped fresh rosemary
1/4 c. chopped fresh basil
Salt and freshly ground black pepper
PIZZA:
½ c. tomato sauce
8 slices fresh salted mozzarella (not packed in water)
8 fresh basil leaves
4 thin slices prosciutto
1/2 c. chopped arugula
1/4 tsp. dried oregano
Freshly ground black pepper
Directions:
Day 1:
You're going to want to eat this gorgeous pizza the minute you take it out of the oven. But after you add your fresh arugula, let it cool down for about five minutes. The flavors will blend and you won't burn your mouth!
Combine water, yeast, honey and olive oil until bubbles are visible. Add and mix flour and a pinch of salt. Place in a food processor on high speed until a ball forms.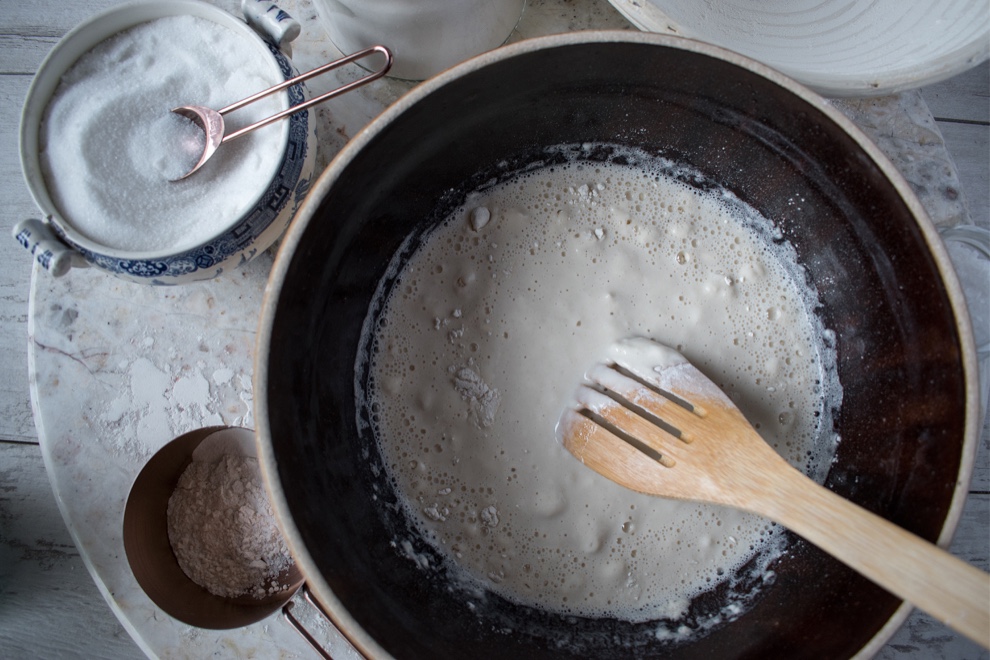 Knead dough on floured surface for 3-5 minutes and refrigerate overnight in a greased and covered bowl.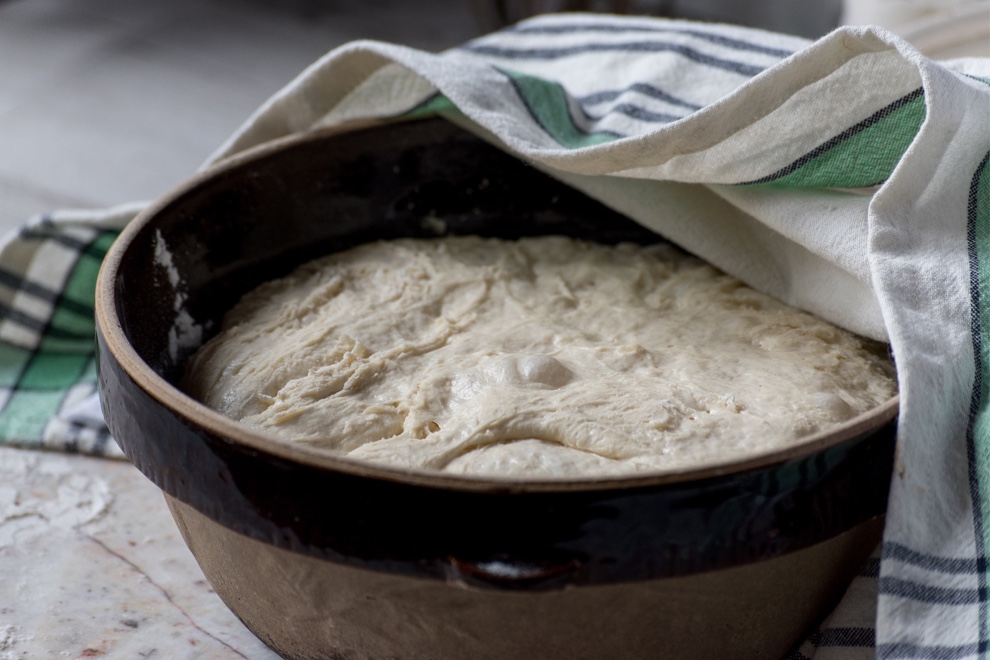 To make the tomato sauce, heat olive oil in saucepan over medium-low heat, add onion and saute for 6 minutes. Stir in thyme, red pepper flakes, and garlic and cook for another 6 minutes to release the flavors. Stir in brown sugar until dissolved and add stewed tomatoes, then bring to a low simmer and cook on low for 20 minutes. Add oregano, rosemary and basil and cook 6 more minutes. Pull from heat.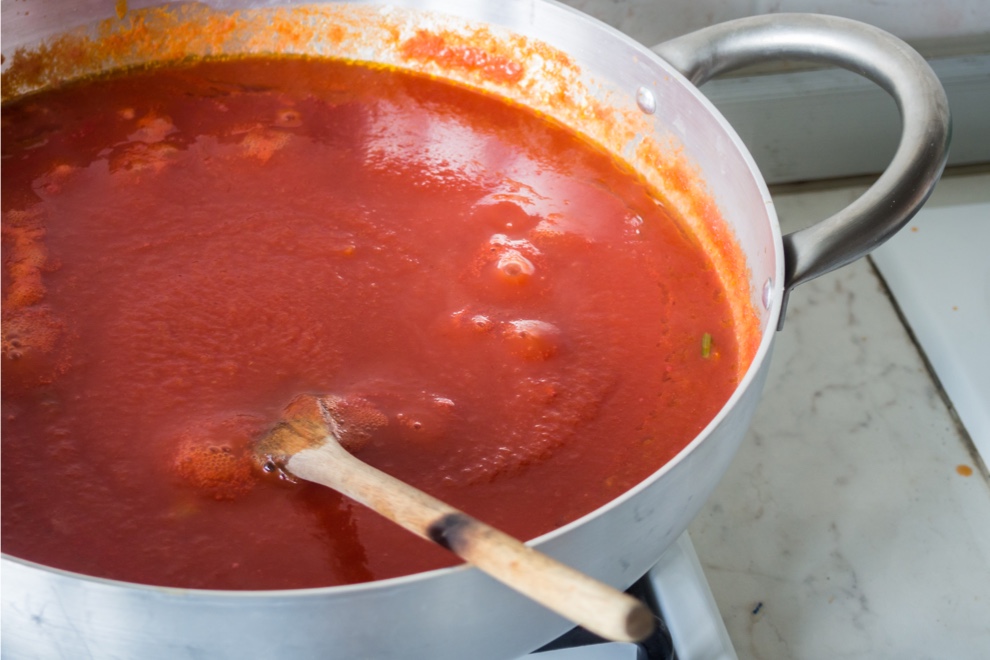 Preheat oven to 450 degrees.
Divide the cooled dough into four pieces and roll each into a ball. Store leftover dough in freezer.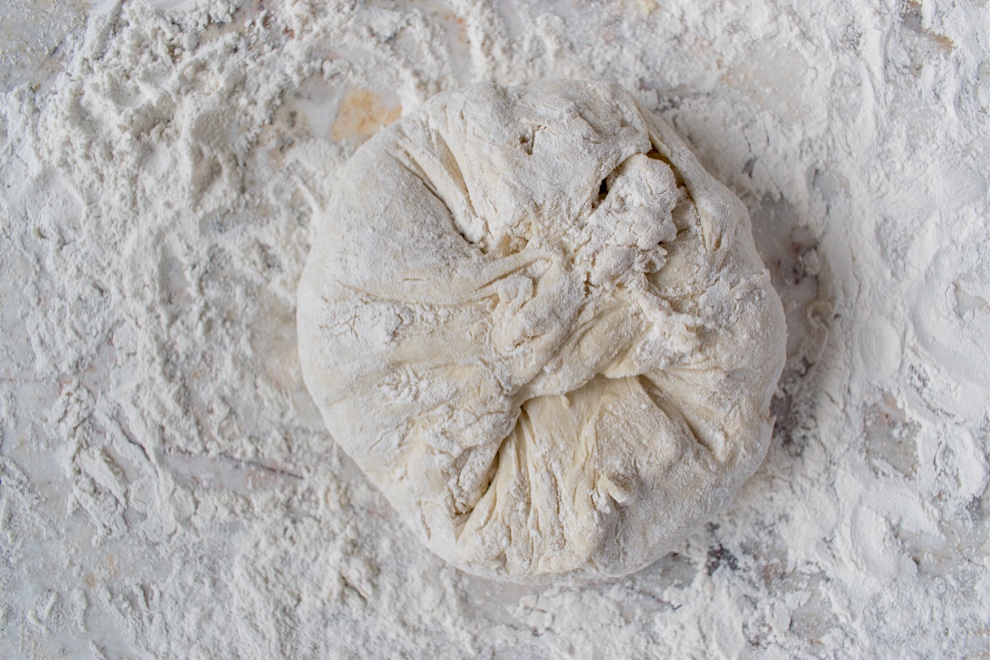 Place pizza in the oven and bake for 12-15 minutes, or until crust is cooked through.
Stretch dough into a 9" round on a floured surface. Place on baking sheet and top with sauce, mozzarella, oregano, prosciutto, and basil.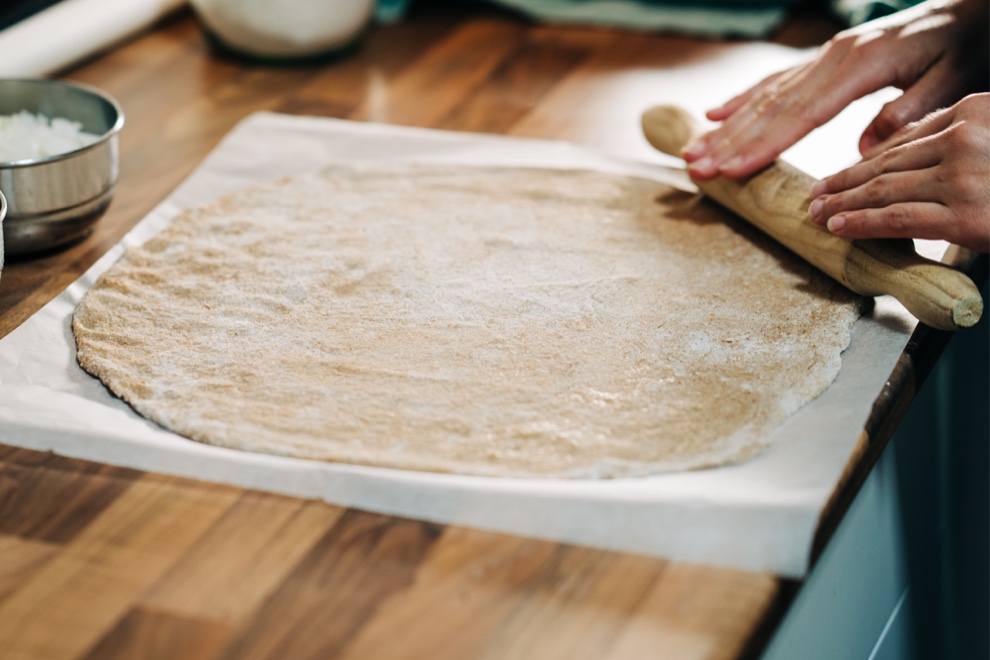 Remove from oven and top with arugula.