We all need a go-to Italian salad. The one you whip up as a side when it's just you or as a first course when the dinner party's coming over. More importantly, something light on chopping so you can throw it together in a pinch. That's this recipe. It's all about grabbing handfuls of the peppery green you've grown in your Miracle-Gro® Twelve™ Indoor Growing System, throwing in salty, grated cheese and then a sprinkle of this and a squeeze of that. It feels like improv but it's completely tried-and-true. Read on to see what we mean.
Servings: 2
Ingredients:
2 handfuls fresh arugula2 Tbsp freshly-grated Parmesan, plus extra for garnish, 2 tsp olive oil, 2 tsp lemon juice, freshly-squeezed, 1 tsp cracked black pepper
Directions:

In a large mixing bowl, add arugula and parmesan.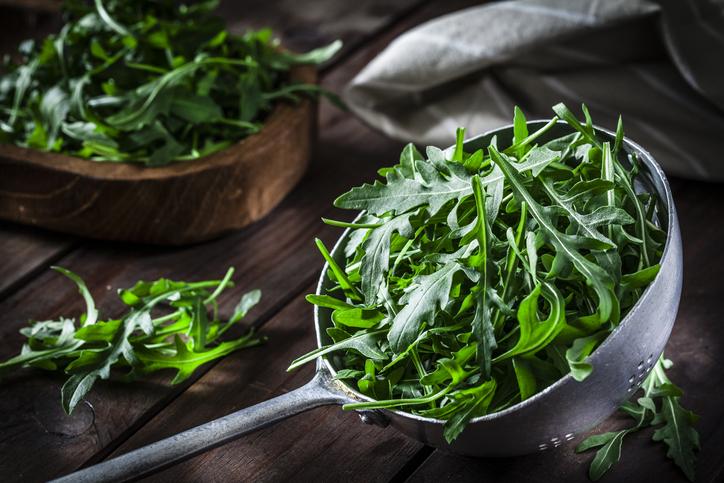 Drizzle evenly with olive oil and lemon juice. Sprinkle with black pepper. Toss to combine. Serve immediately, garnish with extra Parmesan, if desired.